Do Not Try It By Yourself
Although it may be tempting to try to remove the damaged tree yourself, it's not worth the risk! Tree removal is really a dangerous job. If done improperly, tree service has a high potential to end with personal injury — and in some cases considerable property damage. For those reasons, tree removal should be left to licensed and certified tree service technicians. It's the safe choice and the smart one — for you and your property.
Choosing An Alexandria Tree Removal Company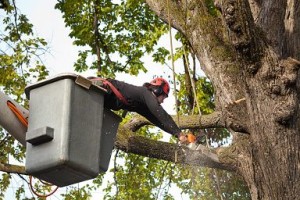 Removal of a dead or dying tree on your property can have a big impact on the health and protection of your yard. Tree removal will help make sure that your lawn, shrubs and nearby trees stay healthy. A professional tree service will make sure to protect your house, business, or property in the event that the unhealthy tree falls. At Stokes Tree Solutions, our tree removal specialists have many years of experience, and are experts in all the facets of tree service and removal.
Tree removal is a technical, delicate process and not a task for non-professionals. As a home or business owner, you could end up being held legally liable if the contractor you select is unlicensed and is injured while removing a tree from your property. Too often, when unlicensed contractors cause damage to personal property, they are suddenly nowhere to be found so it's hard to hold them accountable. Even simply transporting the removed tree can result in a liability issue if not handled by experienced and licensed professionals. At Stokes Tree Solutions, we are a local, fully licensed and insured tree removal company.
When is the Best Time of Year for Tree Removal in Alexandria?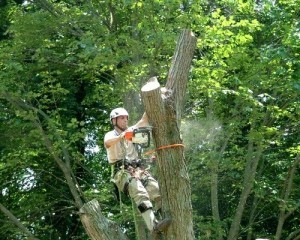 If there is a tree that presents a current risk to your property, the tree should be removed as soon as possible. It is worthwhile to take action before it can come down on its own and quite possibly can property damage. In the event that there is no immediate danger, the ideal time to remove trees in Alexandria is over the winter. Since the ground is cold, tree removal in cooler temperatures will cause the minimal amount of damage to your property. And, winter is usually not a busy time of year for tree service and removal companies, so getting your tree removed can usually be done quickly.
No matter what your tree service and tree removal questions are, our tree specialists will be glad to share their years of knowledge with you. So, give us a call now at 703-244-9449. Or complete the Need An Estimate? form. You won't be disappointed…we guarantee it.
Alexandria Tree Service Tips
What Trees Do Best In Alexandria?
The best tree to plant varies widely depending on where the tree is being planted. Factors with the biggest impact include: the amount of direct sunlight, the proximity to septic fields/water sources, the amount of wind (if there are other items nearby blocking some of the wind or not), and whether their branches can create hazards, etc). After you decide where you would like the tree to be located, examine if the area is close to a water source, which area of the lot it would be in (southern/eastern/western), and take a look at the soil in that location. Elements like these will help determine the right tree to plant on your specific property. Bottom line: it shouldn't be a last-minute decision; otherwise having that tree removed or trimmed may have to happen sooner than you may like. Giving it some thought — and letting us help you find the best fit for you — will save you time and money in the long run. In fact, here at Stokes Tree Solutions, we provide free advice and guidance on all tree related topics. We take pride in helping people make the best tree-related decisions possible.
What are the Most Common Trees in Alexandria?
Red maple, American beech, and Tulip trees are the most commonly found trees in Alexandria.
The official state tree of Virginia is the flowering dogwood (Cornus florida). Fun fact: Virginia is the only state to have the same plant for their state tree and state flower. It can be used to treat dogs with mange, which is thought to be the origin of the "dogwood" name. The tree's red berries, while edible, are far from delicious.

Plant Hardiness Zones in Virginia
Here are the plant hardiness zones for the state of Virginia as provided by the USDA:
Call us today at 703-244-9449 for a free tree removal consultation and quote. You won't be disappointed; we guarantee it.